Testimonials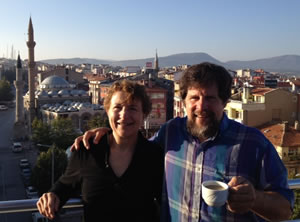 "The time zone transition was very smooth going both ways. I continue to highly recommend Stop Jet Lag to my patients, colleagues and friends, Thanks!"
Carla Hellekson, MD, Sleep Researcher
---
"Zero jet lag in Argentina; even with the complex flight schedule!" - David Pollack
---
"We traveled nine time zones eastwardly to South Africa. We followed the plan and we experienced virtually NO JET LAG!!!" - Dr. Ron Wohrle, Seattle, WA
---
"I enjoyed London from the time the plane landed until the moment I departed. Your plan is worth its weight in gold. Best $35 I ever spent." - Kathryn Brooksforce
---
"At last, something that promises much and delivers even more!" - Peter Warren
---
"I travel approximately 200,000 flight miles a year through extreme time zone changes. Stop Jet Lag has literally cured my jet lag woes." - David J. Welsh, Ph.D.
---