Turkey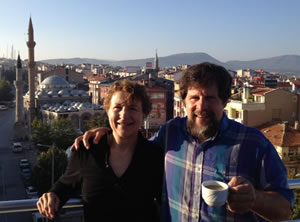 "Your plan for Steve and my 18 day Turkey trip leaving from Seattle in October was awesome. We used the StopJetLag App, on my mobile phone, which was so convenient. The time zone transition was very smooth going both ways. I continue to highly recommend StopJetLag to my patients, colleagues and friends, Thanks!"
Carla Hellekson, MD, Sleep Researcher (www.drhellekson.com)
Sleep Research Fellowship at Dartmouth Hitchcock Medical Center
Fellow of the American Academy of Sleep Medicine
Charter member of the Society for Light Therapy and Biological Rhythms
ABC News - Travel

"Bill Ashton, founder of the Palo Alto, Calif.-based company StopJetLag, developed software that creates tailor-made plans for travelers, taking into consideration their flight times and destinations. StopJetLag provides a personal profile that suggests when to sleep, avoid or seek bright light and even what to eat."
Russia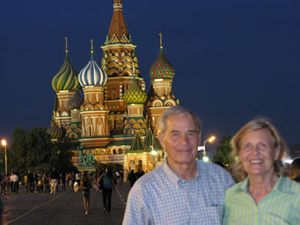 "In Russia, we immediately adjusted to local time... whereas many on our tour were sleeping and missed many of the sights. We were raring to go from the moment we landed. The program works great!!!" -- Rosie and Ladd Jones